New Web Storefront Are Available!
---
New Customizable Storefronts
Your PhotoReflect Storefronts are now more amazing.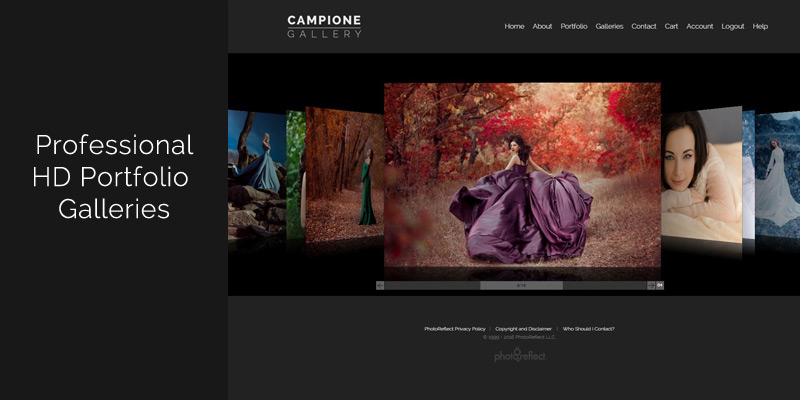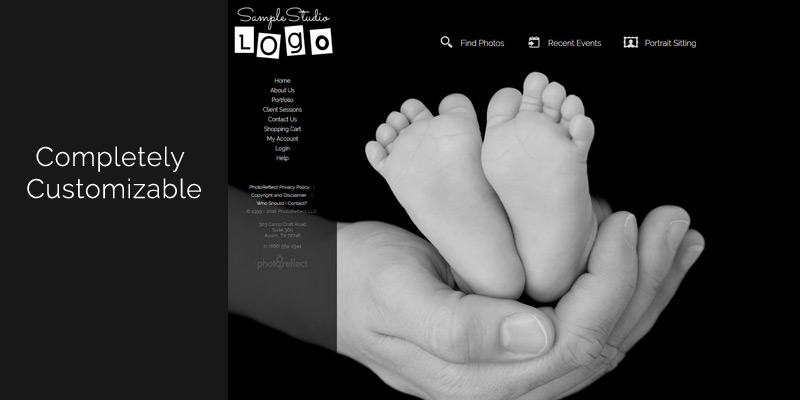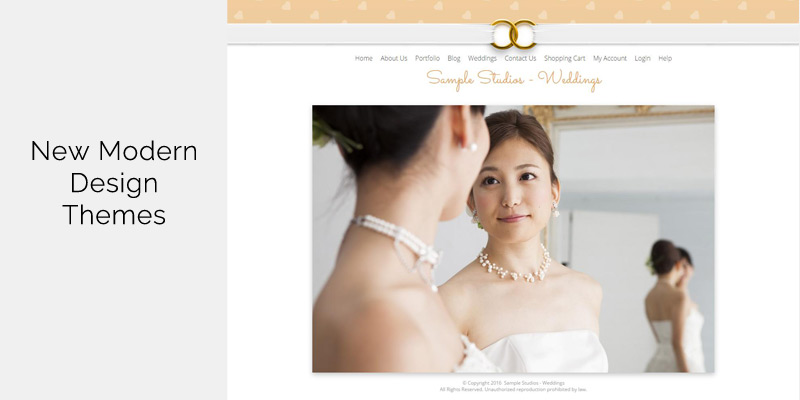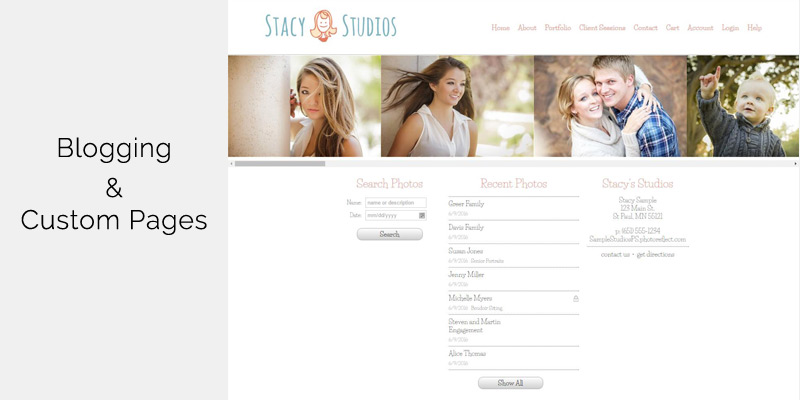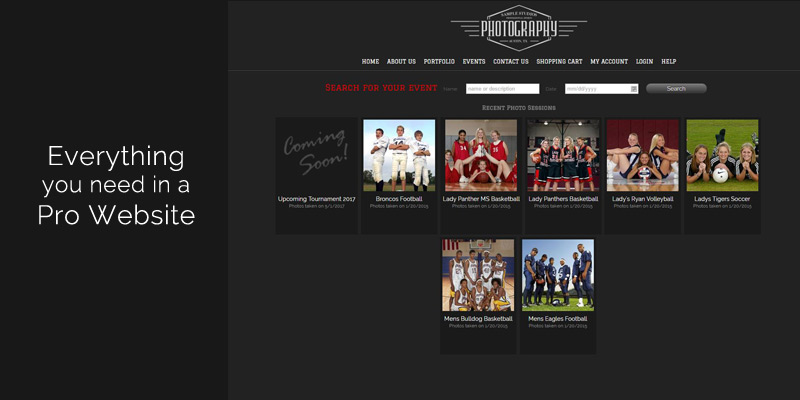 We are pleased to announce the release of a major update to your PhotoReflect storefronts. Not only are the new storefronts great looking, they are also completely customizable. It is now very simple to create a unique professional web site that is tailored specifically for your photo business. You can add pages, change the menus, design the home page, pick from modern fonts and more. We have many great "ready to use" themes to choose from. All the themes allow you to add your own custom touches. Checkout the cool new photo galleries like the 3D cover flow portfolio, the full page slide show gallery, and the Pintrest like photo waterfall.

It is now simple to add information about yourself, add detailed pages describing your services, and any other custom pages and content. PhotoReflect also gives you a complete blogging section to communicate with your customers. Use your PhotoReflect blog to create articles and share them on social media.

PhotoReflect Storefronts provide you everything needed in a professional photographer website. All this on top of the best e-commerce selling solution and fastest work-flow tools.

Click on the links below to see some of the new sites.
If you would like us to help you get started with the new storefronts, we would love to help. Email us at: support@photoreflect.com to schedule a time.
July 25, 2016 -
Mac Software Update
---
Mac PhotoReflect Studio
Major Software Release


The PhotoReflect team is always working with our photographers to develop new features to improve your workflow and help you sell more photos. The latest release of the PhotoReflect Mac Software is a feature packed update.
This release of the PhotoReflect Mac Software is not an auto-update release and must be downloaded manually. Please click the button below to download the software and install. Once the software is installed you can un-install PhotoReflect 2011 from your computer. We suggest keeping PhotoReflect Studio in your Dock to ensure easier access to the application.



If you would like us to help you. Email us at: support@photoreflect.com to schedule a time.